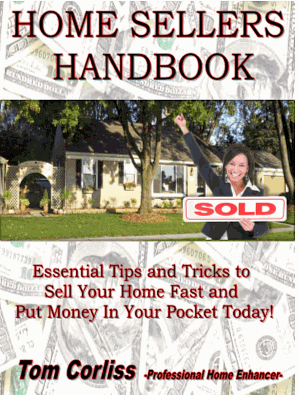 I am Tom Corliss and I have been in the home enhancement business for many years now. I have helped hundreds of clients make over their homes, some just to beautify their surroundings and many for the purpose of putting their homes on the market to sell.
Personally, I have renovated 6 of my own homes and sold them for a profit in a short period of time.
What I want to share with you, in Home Sellers Handbook, is all of the secrets that successful real estate agents, home investors, and individuals have been using to understand the selling market, prepare their homes for sale, and come out with the best deal and profit available.

 
I have spent over 2 years doing research and collecting information about every accept of what it takes to enhance a home at the lowest possible price for a great return on your investment. Next, I combined this with what I learned about marketing your home through the complete sales process that will allow you to come out a winner. Then I put, Home Sellers Handbook together with 16 easy to follow chapters in an

 

e-book with charts, templates, information tables, and tons on links to additional information.
Home Sellers Handbook contains over 130 pages stuffed with information about exactly what to do to your home before you put it up for sale, so you will walk away from the closing table with a big fat profit check.

 
Both sellers that have every intension of using a real estate professional for selling their home and the people that want to go it alone with For Sale By Owner will find that Home Sellers Handbook has important information that can transform this sales process into a low stress, high profit, adventure.
Home Sellers Handbook, which cost less then the price of a movie ticket, will change your ideas of what it takes to successfully sell your home and increase the possibilities of putting thousands of extra dollars in your pocket.
Don't wait until you have already listed your home to learn these
great strategies. BUY this book TODAY and start learning what
you can do to ensure more profit, less stress during the
process.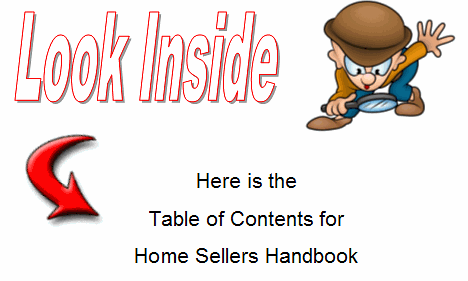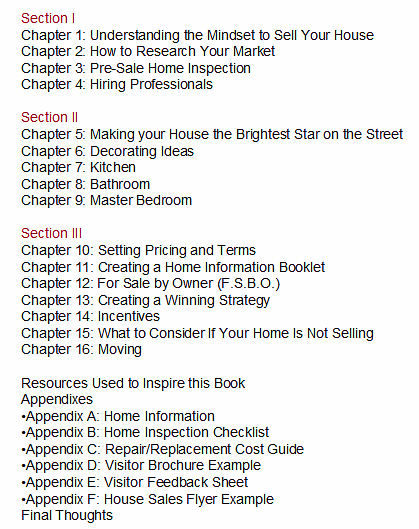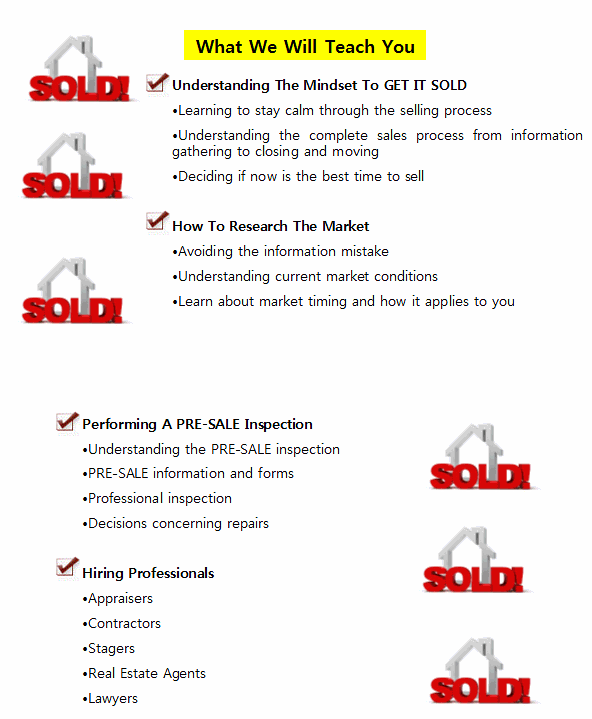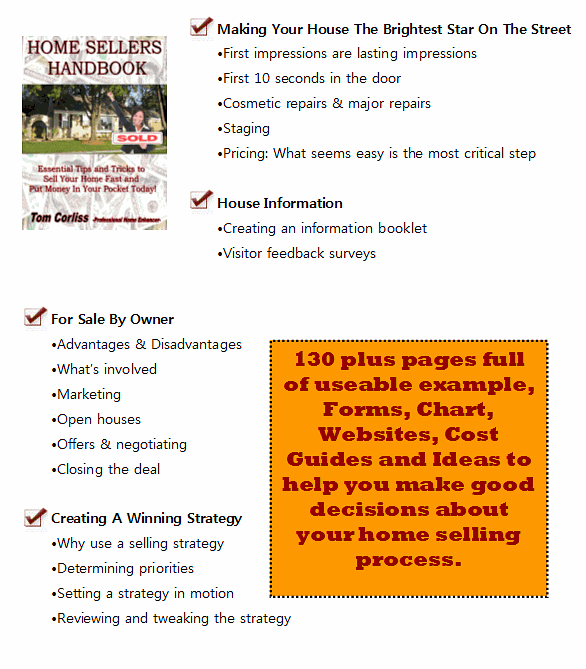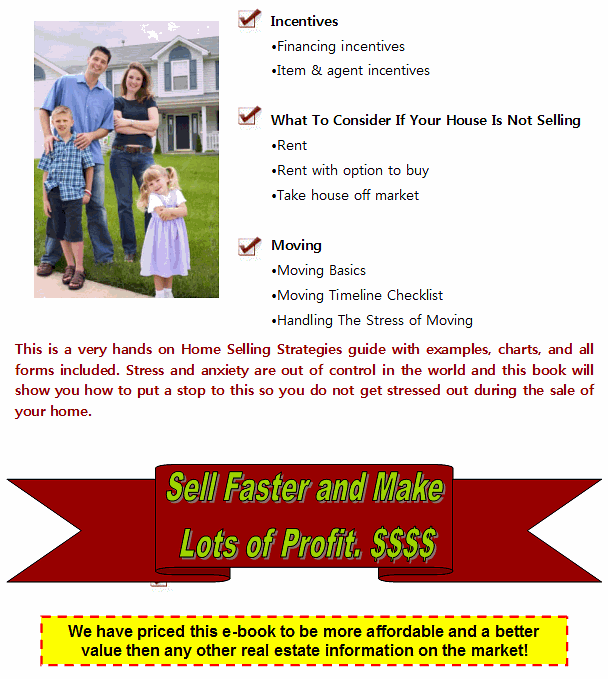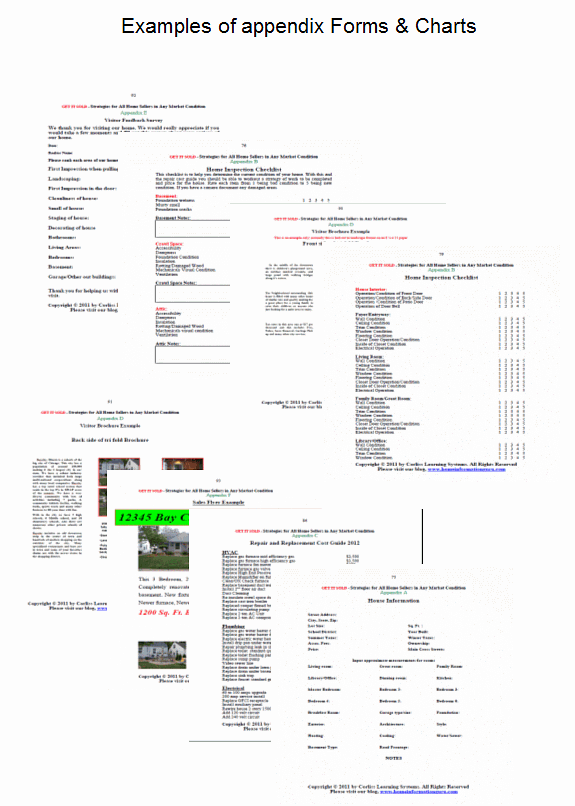 Thank-You